We are very proud of the rich backgrounds and experience brought to the smart stormwater industry by our team at NST.  One team member in particular, NST President and COO Capt. John Ferguson (USN-Retired), was recently appointed to represent the Muscogee Creek Nation at the ship construction steel-cutting ceremony for the future USNS Muscogee Creek Nation at Bollinger Mississippi Shipbuilding in Pascagoula, Miss.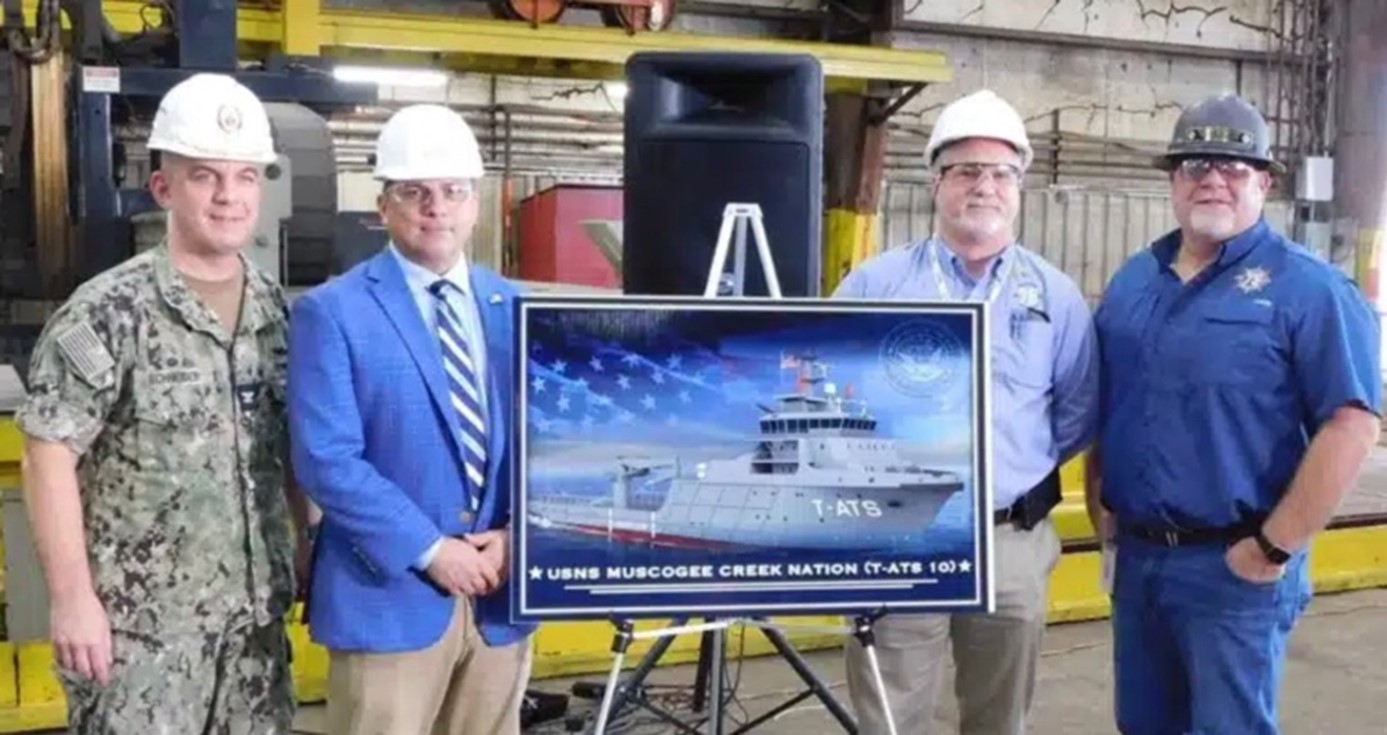 The vessel is the 10th Navajo-class Towing, Salvage and Rescue Ship (T-ATS) and the fifth T-ATS vessel being constructed by Bollinger since acquiring the program in April 2021.  The Navajo-class provides oceangoing tug, salvage, and rescue capabilities to support fleet operations and are tasked with coming to the aid of stricken vessels. Their general mission capabilities include combat salvage, lifting, towing, retraction of grounded vessels, off-ship firefighting, and manned diving operations.
Named for the Muscogee Creek Nation, the ship honors the self-governed Native American tribe located in Okmulgee, Okla.