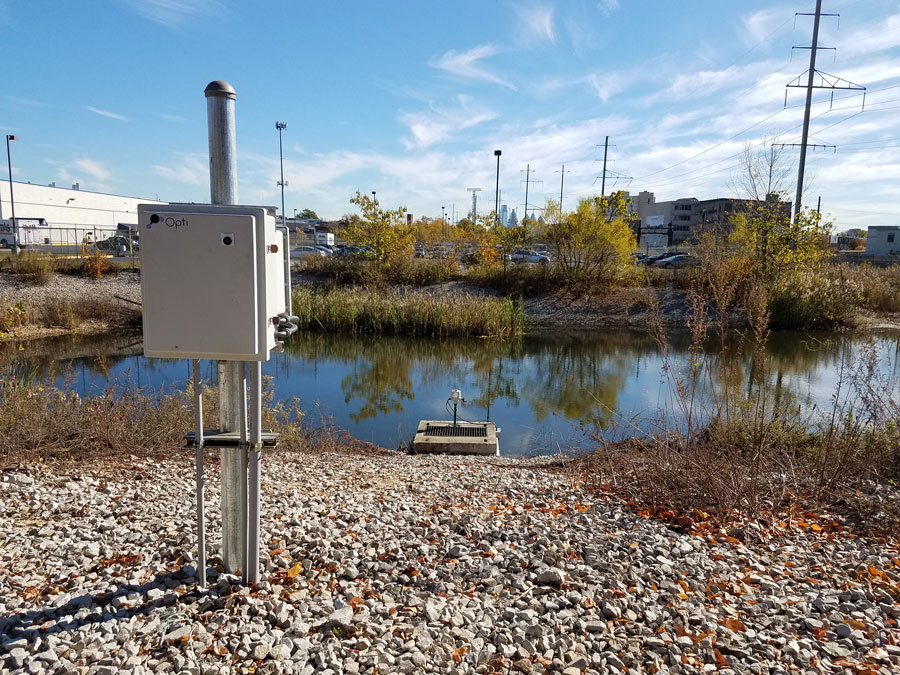 FOR IMMEDIATE RELEASE – July 9, 2020
Tallahassee, FL – National Stormwater Trust, Inc. (NST) now offers Florida businesses and public operations that manage stormwater an exclusive off-site stormwater program that cuts costs and improves asset value for clients. Through an exclusive public-private partnership with the Florida Department of Transportation (FDOT), NST develops, permits, and operates off-site stormwater treatment capacity in FDOT stormwater facilities that are retrofitted by NST with "smart pond" technology. Through this partnership with FDOT, NST clients can permanently reserve off-site stormwater treatment capacity to satisfy their stormwater treatment requirements without having to set aside their own valuable real estate for a stormwater facility.
NST's off-site approach allows clients to avoid ongoing, long-term costs associated with stormwater facility operation and maintenance and enables them to develop all of their property without permanently locking away the land and capital usually required for a new development's stormwater treatment infrastructure. Also, a client's existing stormwater ponds can be decommissioned and re-developed after the treatment capacity is permitted and moved to an off-site, NST-managed facility.
Relocating stormwater treatment to off-site "smart ponds" provides improved operational efficiency and water quality and flood control benefits. In late 2019, NST opened the off-site stormwater market in Hillsborough, Pinellas, and Manatee counties, including two approved projects at the Tampa International Airport. NST will be opening an inventory of stormwater facilities along the I-4 corridor between Tampa and Daytona in the next 90 days.
National Stormwater Trust, Inc., headquartered in Tallahassee, FL, is a stormwater management company that operates stormwater ponds and deploys technology solutions from OptiRTC, Inc. (Opti) to provide state-of-the-art stormwater treatment services. Opti, headquartered in Boston, MA, enables healthy watersheds and flood resilient communities across the U.S., where its local government and commercial clients use Opti to proactively manage storm events and foster a more sustainable environment.
For more information contact: Jeff Littlejohn at 850-363-9644 or fill out the contact information below.
# # #