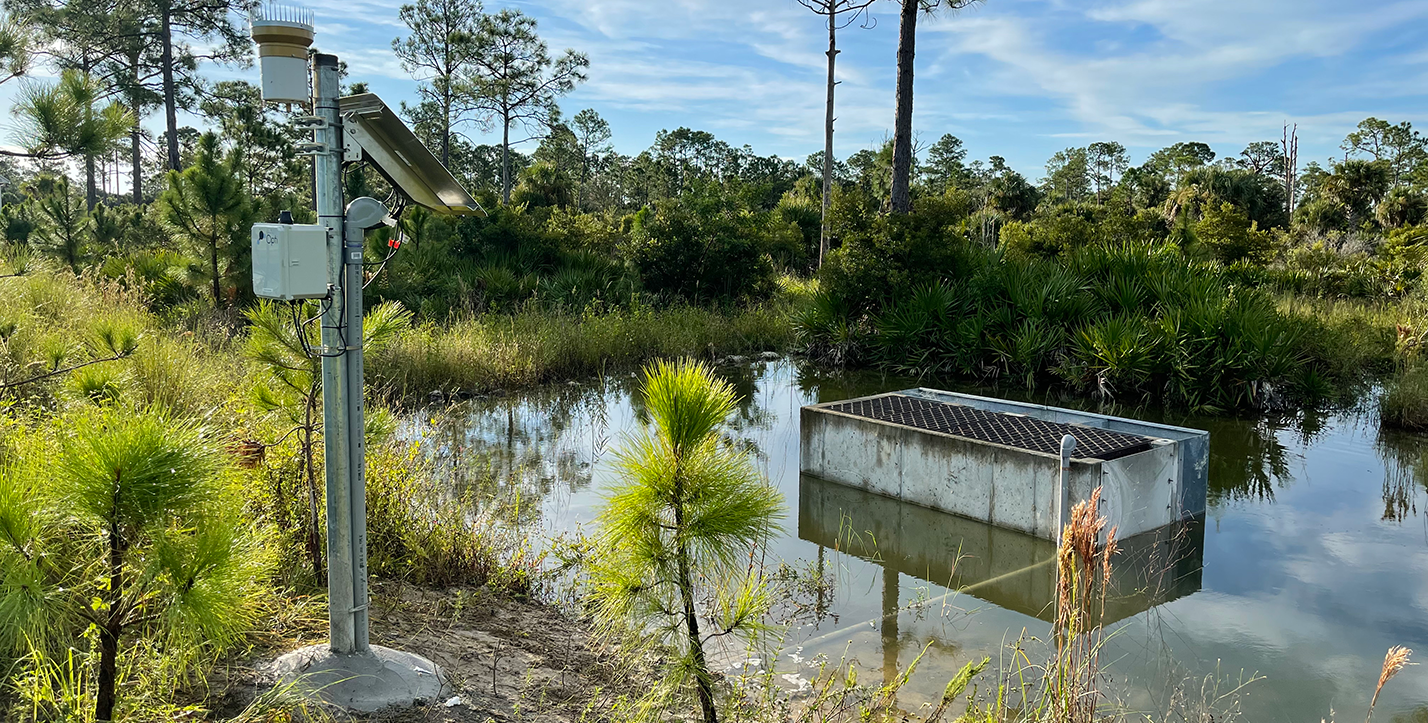 babcock ranch and tampa bay region results are in
While Southwest Florida continues to recover from the devastation caused by Hurricane Ian, many are looking for ways to improve the resiliency of their communities before the next large storm. One very positive story to emerge in the aftermath of the hurricane is the performance of state-of-the-art smart stormwater management technology provided by National Stormwater Trust, Inc. (NST).
Babcock Ranch, located in hard-hit Charlotte County, and Port Tampa Bay validated their decisions to invest in NST Smart Pond stormwater technology to improve resiliency.
"We couldn't be more pleased with the performance of our six NST Smart Ponds that were in the path of Hurricane Ian. Our primary focus is on improving water quality. But when a storm of that size is headed towards Florida, our objective shifts to protecting our communities and the environment from the flooding impacts of stormwater," said Jeff Littlejohn, National Stormwater Trust Co-Founder.
Tampa Bay & Port Tampa Bay Area (State Road 45/1701 Maritime Blvd.)
The water level in this Smart Pond was automatically lowered by almost four feet before the first hurricane bands began to impact the region. That extra storage enabled the Smart Pond to capture over 175,000 cubic feet of untreated stormwater, preventing its discharge into the neighboring community and nearby Tampa Bay.
NST Smart Ponds in this Southwest Florida residential community located near the Caloosahatchee River used live rainfall forecasts to project the impact of the storm before its arrival. This real-time flood forecasting capability gave the community's leaders assurance that its large lakes had adequate storage to contain the stormwater and protect the homes, roadways, and schools.
"This confirms for the me the value of smart stormwater technology," said Syd Kitson, Chairman and CEO, Kitson & Partners. "As our community grows, we look forward to continued collaboration with NST to incorporate their Smart Pond technology."