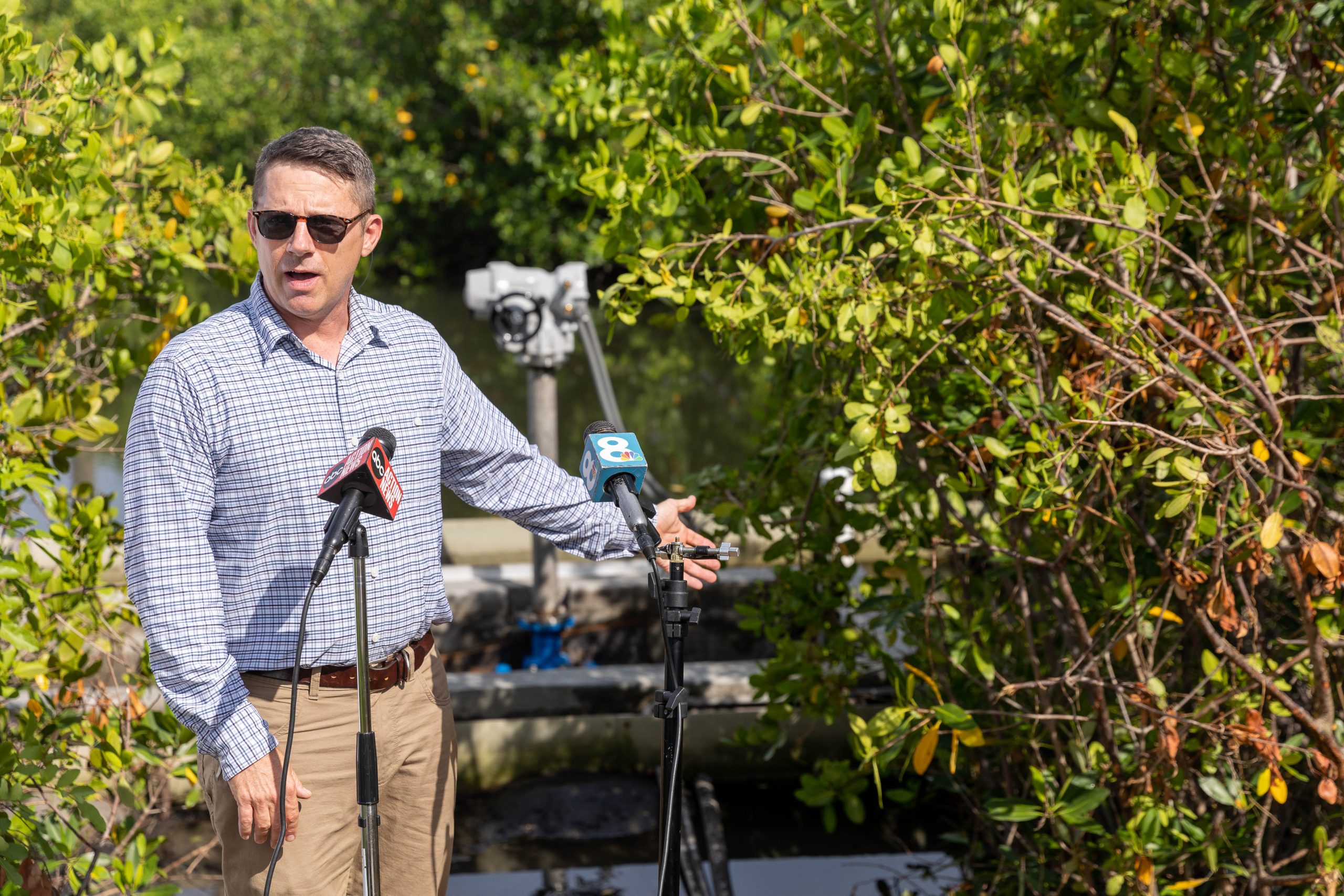 The future of stormwater management has arrived in the Tampa Bay region, providing homes, businesses and the waters of Tampa Bay with maximum water quality treatment and flood protection performance.
Thanks to an agreement between the Florida Department of Transportation (FDOT), the National Stormwater Trust (NST) partnered with Port Tampa Bay (PTB) to provide solution-oriented stormwater equipment that is armed with real-time, data-driven technology that provides visibility, trust and security.
"By leveraging real-time weather forecasting and automated controls, the water level in this innovative stormwater pond is actively managed to maximize its water quality treatment and flood protection performance," said Jeff Littlejohn, P.E., National Stormwater Trust President of Business Groups.
With Port Tampa Bay playing a leading role in easing the supply chain crisis, and to ensure 100 percent of the Port's available land could be used to meet the unprecedented expansion of containerized cargo now calling on the port, NST converted an existing FDOT into a Smart Pond.
Environmental leaders agree that this technology is the future of stormwater management.
"Smart pond technology is a dynamic tool that improves water quality, provides resilient flood protection and will strengthen regional stormwater management," said Temperince Morgan, Executive Director, The Nature Conservancy, Florida Chapter.
The National Stormwater Trust has a track record of success. Babcock Ranch enlisted NST to further strengthen this planned living community where technology and nature work together.
"Smart growth and preservation can work together, and that's why we enlisted the help of the National Stormwater Trust to provide the latest Smart Pond technology to protect the people, property and environment at Babcock Ranch," said Syd Kitson, Chairman/CEO, Kitson & Partners.
The National Stormwater Trust, along with the automated controls developed by OptiRTC, are ideal for public as well as private stormwater development needs.