Solutions to existing and future water quality problems and water supply needs may require embracing a new kind of infrastructure. Conventional stormwater management typically consists of complex collection systems, large ponds and water treatment plants. Because of the significant costs of backlogged repairs of these aging systems and the increasing need for more capacity, traditional public debt financing is, or soon will be, tapped out for many governmental entities. New solutions to conserve water and treat stormwater will incorporate decentralized, privately and publicly owned infrastructure. Unconventional infrastructure, such as xeriscaping, permeable pavement, stormwater harvesting and biofiltration, also improves stormwater treatment in a cost-effective manner. Distributed infrastructure can be designed and installed in the landscape to accomplish the same purposes as centralized systems at a lower cost, extending the life of conventional infrastructure and water supplies and improving water quality.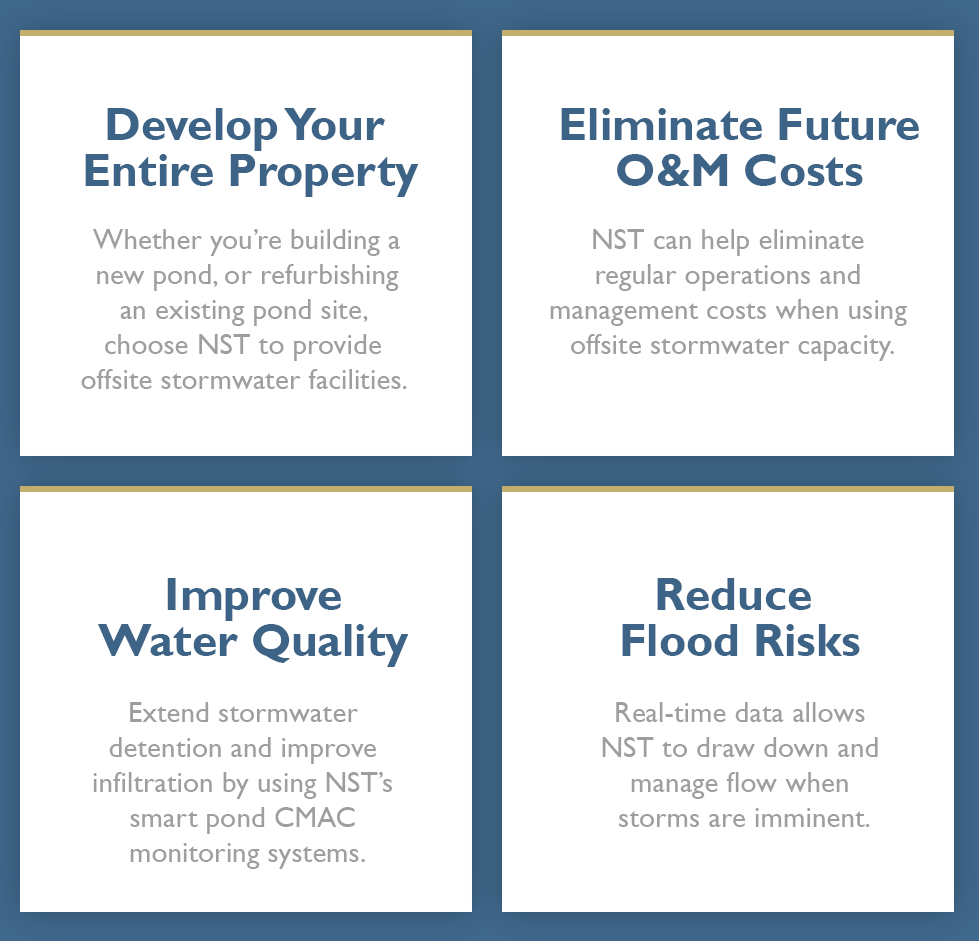 Develop Your Entire Property
Whether you're building a new pond or refurbishing an existing pond site, choose National Stormwater Trust to provide offsite stormwater facilities.
Eliminate Future O&M Costs
NST can help eliminate regular operations and management costs when using offsite stormwater capacity.
Extend stormwater detention and improve infiltration by using NST's smart pond CMAC monitoring systems.
Real-time data allows NST to draw down and manage flow when storms are imminent.
FLEXIBLE, COST-EFFECTIVE, ACCOUNTABLE WATER SOLUTIONS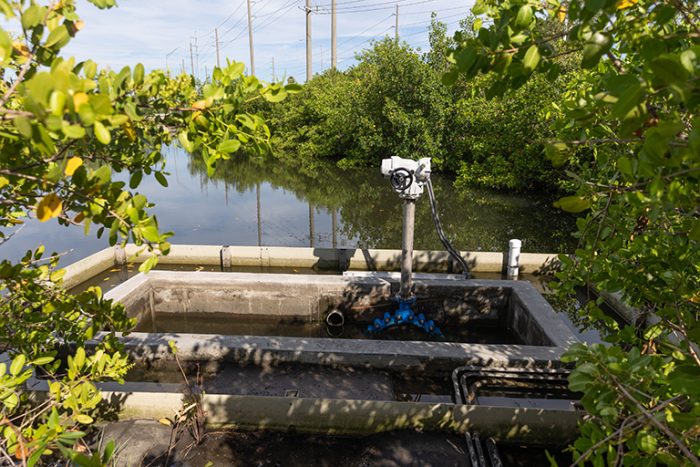 National Stormwater Trust serves public and private customers across the United States by providing access to public and private financing, and an unparalleled knowledge of environmental regulations to deliver conventional and unconventional stormwater infrastructure solutions. By acquiring existing infrastructure, NST also provides for the transfer of regulatory and financial liability. Through efficient, system-wide management of NST-owned and client-owned infrastructure, NST delivers the ultimate in flexible, cost-effective and accountable stormwater solutions.
INNOVATIVE REMOTE SENSOR TECHNOLOGY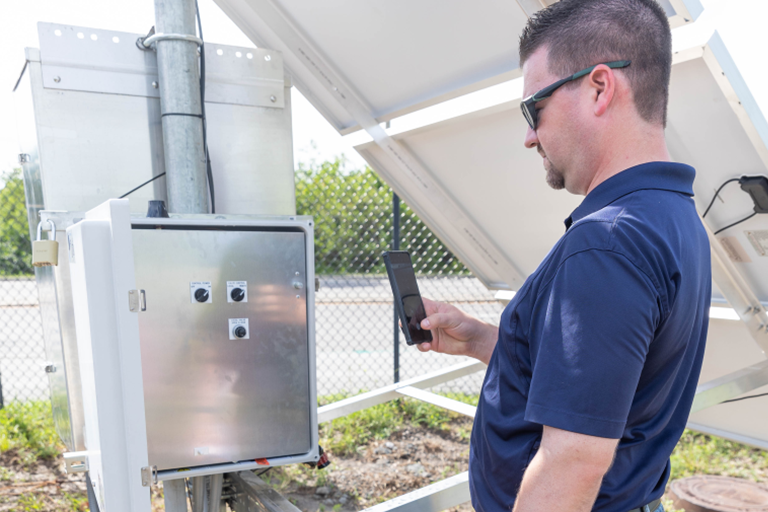 Real-time, data-driven technology that provides visibility, trust and security can be installed at legacy and new stormwater facilities to increase treatment capacity, and provide valuable data to industries and governing agencies. Remote sensor technology can yield even more valuable data when installed at a regional level or along an entire transportation corridor. NST is paving the way for new and innovative uses of remote sensor technology in the stormwater and water treatment marketplace.