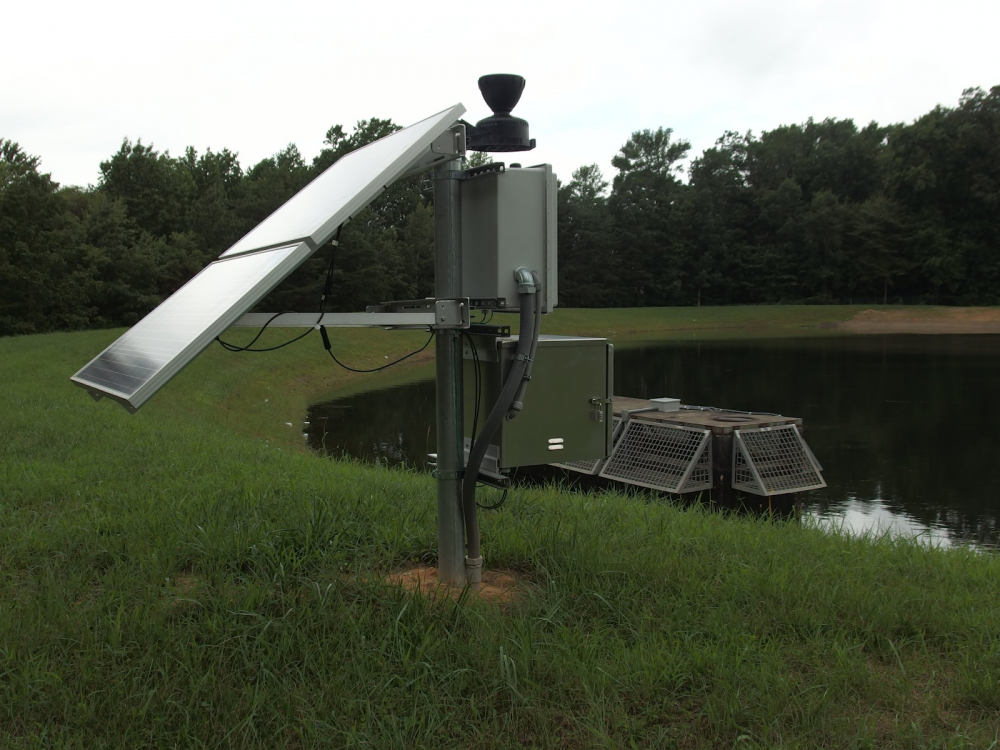 June 26, 2020: National Stormwater Trust, Inc. (NST) is a stormwater management company that assumes the operation of existing stormwater ponds and deploys technology solutions from Opti to provide state-of-the-art stormwater treatment services that minimize operation and maintenance costs, maximize development revenue, and benefit the environment. NST recently entered into an exclusive public-private partnership with the Florida Department of Transportation (FDOT) to make regional stormwater treatment services available to public and private clients. Through this partnership with FDOT, NST develops, permits, and operates added treatment capacity in FDOT regional stormwater facilities that can be permanently reserve for NST customers to offset the stormwater treatment requirements associated with any size project. NST's customers will be able to fully develop their real property without setting aside the land or capital usually required for a new development's stormwater treatment infrastructure and can avoid the long-term ongoing costs associated with facility operation and maintenance. Also, existing stormwater facilities may be eligible for decommissioning and development after their treatment capacity is re-permitted in an NST facility.
By partnering with Opti and taking advantage of its market-leading expertise, NST is able to quickly and efficiently retrofit FDOT stormwater ponds with Opti equipment that enables remote operation and control thru Opti's software platform. Opti and NST can convert a conventional pond into a "smart pond," thereby improving its operational efficiency and water quality and flood control benefits. The smart pond technology proactively manages the collection, storage, and discharge of stormwater and provides real-time data that verifies the level of water quality. Opti-equipped stormwater facilities are at least 60% more effective in treating stormwater than passive facilities, and Opti technology is 50% less expensive than traditional water quality enhancement methods.
NST opened the Hillsborough, Pinellas, and Manatee County offsite stormwater markets in 2019, including two approved projects at the Tampa International Airport (TPA). Commenting on the benefits of offsite stormwater treatment for TPA, Richard Coudurier, the Planning and Design Director at TPA, recently stated, "In lieu of proceeding with a traditional stormwater facility design, [TPA will contract for] offsite stormwater treatment … managed by NST. This option provides an opportunity to significantly reduce the wildlife attractant areas and the associated risk to aircraft operations." NST will be opening the inventory of FDOT stormwater facilities along the Interstate I-4 corridor between Tampa and Orlando (including Orange County) market in the next 90 days.
ABOUT NST
NST can fully develop and manage existing stormwater facilities and create and oversee a program to generate incremental revenue to offset operation and management costs for organizations such as airports, seaports, state and local governments, education campuses, businesses, industrial and commercial parks, retail and residential developments, apartment complexes, and not for profit organizations.
ABOUT Opti
OptiRTC, Inc., headquartered in Boston, MA, enables healthy watersheds and flood resilient communities. Local governments and commercial landowners across the US use Opti to proactively manage storm events and water resources and foster a more sustainable environment. Using weather forecasting and IoT technology, Opti solutions deliver predictive stormwater runoff control and insights into changing watershed conditions, providing water management professionals with peace of mind, especially when storms are on the horizon.