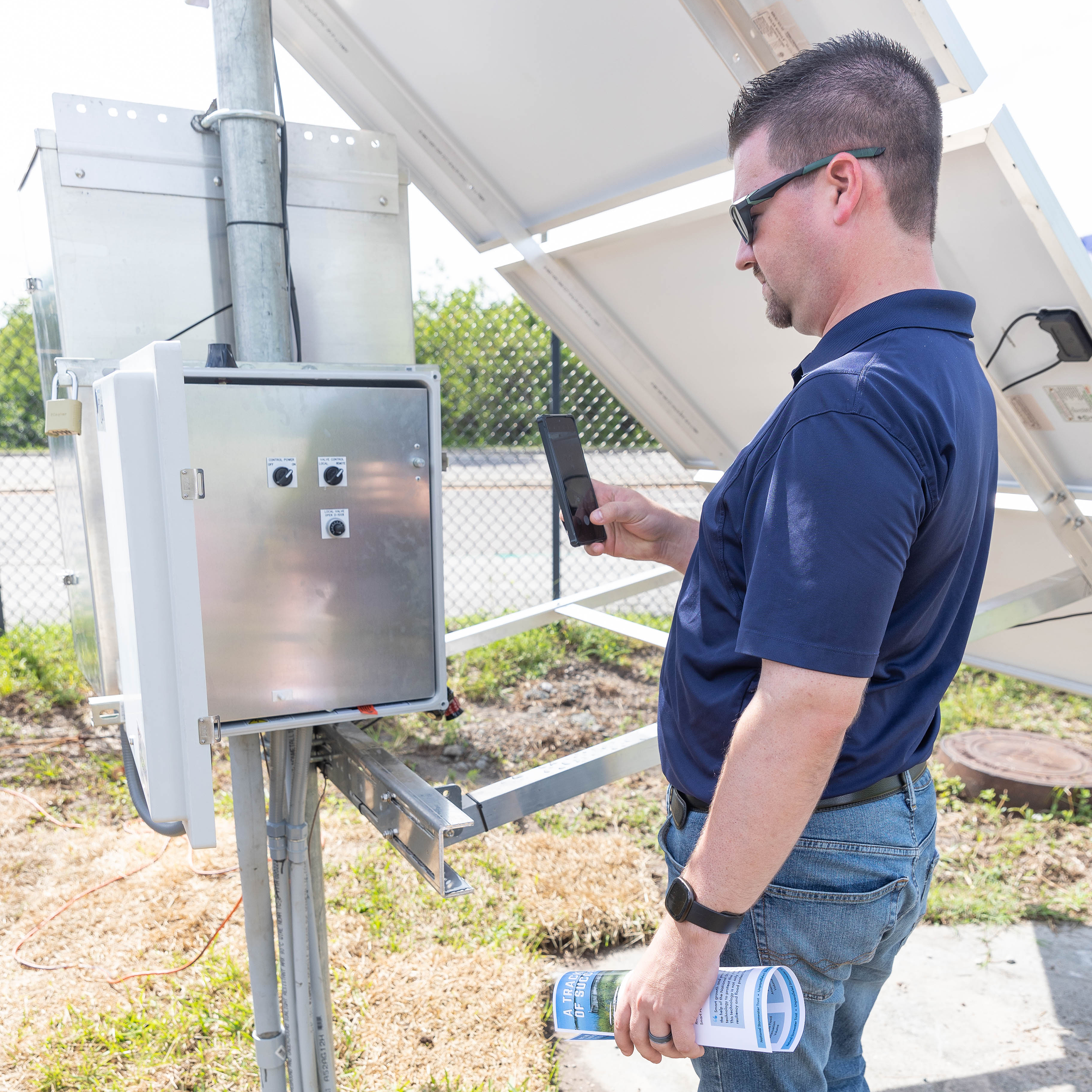 The Tampa region will be better protected from stormwater flooding thanks to new Smart Pond technology. It's the future of stormwater management and Tampa homes, businesses and the waters of Tampa Bay are the beneficiaries.
While the pond may look like an ordinary stormwater pond, it has actually been transformed with dynamic technology that arms the region with real-time, data-driven tools that provide visibility, trust and security to better protect the region.
This Smart Pond is not only flood resilient; it significantly improves water quality. That's essential given its proximity to Tampa Bay.
By leveraging real-time weather forecasting and automated controls, the water level in this innovative stormwater pond is actively managed to maximize its water quality treatment and flood protection performance. In fact, the secure, remote access allows National Stormwater Trust to monitor the nitrogen levels and the overall quality of water holding in this Smart Pond.
With about 1,000 people moving to Florida each day, meeting Florida's growth needs requires that Florida grow smarter. National Stormwater Trust is helping Florida meeting future growth needs.
Contact us to see how Smart Pond technology may be right for your next project.