National Stormwater Trust, Inc. (NST) is a stormwater management company that assumes the responsibility for the operation of stormwater ponds and deploys the latest technology to provide state-of-the-art stormwater treatment solutions for the benefit of our partners and the environment. NST develops, permits, and operates regional stormwater facilities and can permanently reserve for NST customers a specified volume of stormwater treatment capacity to offset the stormwater treatment requirements associated with any size project.
NST's customers can fully develop their property without setting aside the land or capital usually required for stormwater ponds. Further, ongoing costs associated with pond maintenance are avoided. Additionally, under certain circumstances, existing ponds may be decommissioned and redeveloped after the required treatment services are relocated to offsite NST facility.
NST also can take over the management of existing stormwater facilities and create and oversee a program to generate incremental revenue for the owner. We're currently looking for existing stormwater ponds at locations such as airports, seaports, state and local governments, education campuses, businesses, industrial and commercial parks, and retail and residential developments.
How are we able to do this? By centralizing the management of a large number of regional ponds and utilizing advanced treatment technology, NST delivers efficient, professional services and improved regional water quality.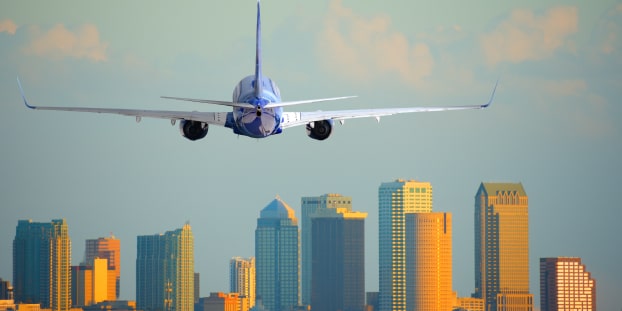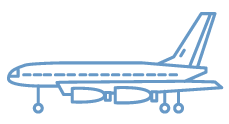 Aviation and Aerospace
Whether an airport is focused on optimizing its land area to increase tenant revenue, expanding an apron for remain overnight (RON) parking, or reducing wildlife attractants, relocating stormwater ponds away from airports represents an incredible opportunity for airports. NST recognizes this, and has focused its early efforts on assisting our airport partners with efficient, affordable offsite stormwater treatment services.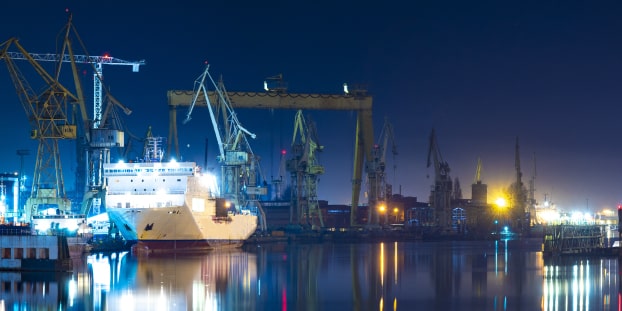 Ports and Marine Facilities
Within seaports, land is at premium to efficiently manage cargo. Every square foot of seaport property that can't be devoted to handling, storing and moving cargo from ships to the marketplace is lost revenue. NST can assist seaports by relocating stormwater treatment areas away from premium, industrial waterfront property to off-port locations, recovering property or avoiding loss of property for productive uses.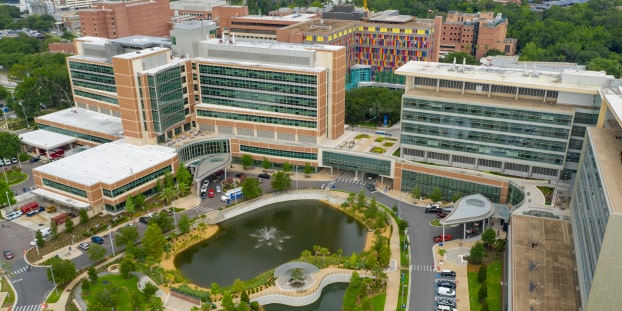 Developments
Developers know that the highest and best use of property isn't stormwater treatment, and we agree! Being able to achieve more residential lots per acre, or more parking spaces for a new retail site, or new lease revenue from an outparcel can make or break the proforma on a new development. NST stands ready to assist with new and redevelopment projects by providing a range of solutions, from economically viable offsite treatment options to turn key Design-Build-Operate-Finance options for onsite stormwater management.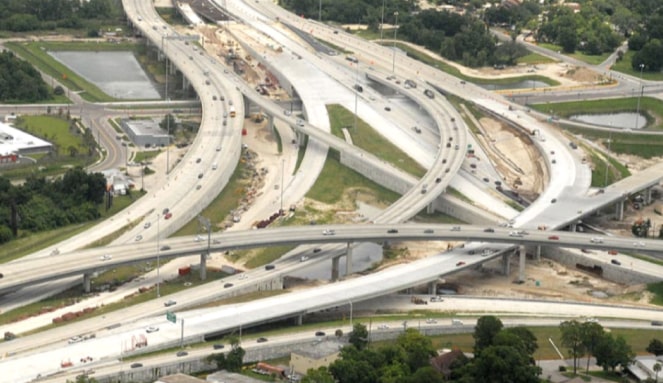 Governmental Services
Through Public Private Partnerships (P3s) with government entities, NST provides quick access to private and public capital with the advantages of private sector innovation and efficiency. NST partners with governmental entities through P3s or other forms of Design, Build, Operate and Finance agreements for the operation and management of public infrastructure. This minimizes regulatory risk and stabilizes costs to public agencies, while preserving all-important public accountability for system performance and positive environmental outcomes.
State Departments of Transportation (DOT) and local governments collect and manage more stormwater than any other landowners in the United States. As inexpensive groundwater sources become more scarce, water suppliers and end-users must begin to look to alternative water supplies (AWS) to meet future demands for clean drinking water. Stormwater harvesting is the next frontier in AWS, and working with DOTs and local governments to collect and supply stormwater is critical to meeting existing and projected demands.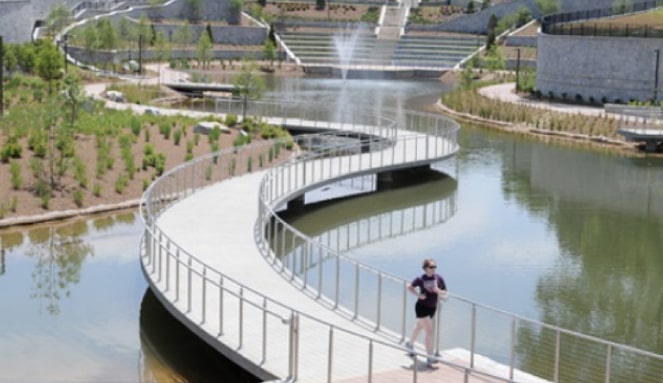 Commercial Services
NST provides turn key stormwater ownership and management solutions to its commercial partners, including Real Estate Investment Trusts, commercial property managers, and large chain retailers. Benefits to commercial entities include regulatory and financial risk transfer, freeing up capital spent on stormwater infrastructure, and stabilizing operating and maintenance costs.
Before acquiring or developing stormwater infrastructure, NST uses a state-of-the-art, GIS-based system to quickly and accurately analyze operations and evaluate risk. As a result, NST can efficiently provide construction, operation and maintenance of stormwater treatment capacity thus lowering the total cost of ownership and regulatory risk.
The knowledge and experience of NST's stormwater experts allow us to form long-lasting partnerships that transform stormwater management liabilities into opportunities to improve the quality of water in the communities we serve.
List of Services:
Acquisition, relocation, and development of infrastructure
On and off-site capacity leasing versus construction
Purchase-leaseback of properties and infrastructure
Acquisition of properties for future use
Property acquisition for flood control projects
Turn key Design, Build, Operate & Finance (DBOF) solutions
On and off-site permitting services
Grant consulting and matching funds
AWS planning and infrastructure
TMDL compliance planning and monitoring
Planning for improved recreational water quality
Non-physical connection permitting
Infrastructure revenue planning
Creation and design of stormwater treatment capacity products, technology and equipment
Construction, repair and maintenance of:
Engineering Services for creating:
– Stormwater treatment capacity
– Capacity in existing facilities
– Stormwater treatment facilities
– Capacity in new facilities
– Stormwater treatment and conveyance infrastructure
– Stormwater treatment and conveyance infrastructure
– Stormwater utilities
– Stormwater utilities
NST Benefits
Eliminate environmental risks
Improve water quality
TMDL compliance
Recover capital from existing infrastructure
Recover acreage used for infrastructure
Off-site stormwater capacity leasing
Matching funds for grants
Consolidate local subcontractors
Stabilize O&M budget
Higher level of O&M services
Our Service Area
We are constantly working on expanding our service area, so please don't worry if your project is not in our current service area. Please contact us if you need services outside the service area shown.